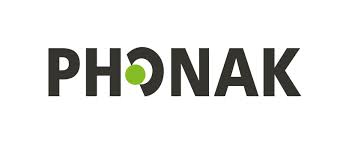 Phonak Hearing Aids at HearCare Rhode Island
At Hear Care, we are proud to offer Phonak Hearing Aids to our patients in Warwick and throughout Rhode Island. Phonak offers behind-the-ear and receiver-in-canal hearing aids to treat varying degrees of hearing loss, as well as one made for children. Phonak offers products for educational purposes, to improve accessibility for students: wireless microphones and receivers improve the classroom environment for children who wear hearing aids. Their Cros II model is designed specifically to treat single-sided deafness, enabling wearers to feel more confident in their environment.
Phonak Hearing Aids

Founded in 1947, the Swiss manufacturer Phonak has been committed to changing lives and reconnecting people to their passions and loved ones with state-of-the-art hearing technology. Phonak continues to grow and innovate, and has made the promise to not rest until "wearing a hearing aid is as simple and routine as eyeglasses or contact lenses." As an international hearing aid manufacturer, Phonak takes in feedback from hearing aid wearers and hearing professionals across the world, using this knowledge to inspire their newest models of hearing aids. With their partners, Phonak also works to break down the stigma attached to hearing loss.
Phonak's hearing aids are outfitted with a range of programs that adjust depending on the environment, from being in a crowded space to a quiet car, allowing for flexibility in volume. Most of their products feature wind and echo blocking programs, as well as a zoom to focus on specific voices, sounds, or conversations in challenging environments.  With an array of style, wireless technology, and color options, including different skin tones, Phonak hearing aids are both powerful and discreet.
Introducing:
Phonak Audéo B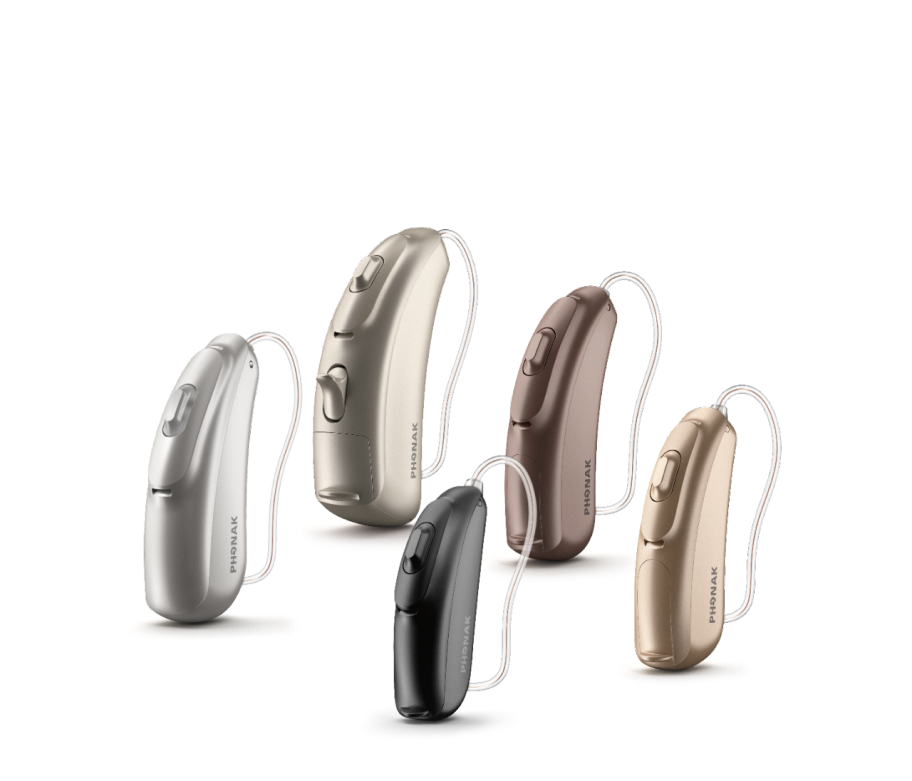 Audéo B AutoSense Operating System

Audeo B, as well as other Phonak hearing aids, are powered by the AutoSense Operating System (OS), which were created with the premise to simply wearers' listening experience and making it effortless. AutoSense OS senses a wearer's surroundings, and automatically adjusts the wearer's hearing aids to provide the optimal listening experience tailored to each person's specific experience.
AutoSense OS offers excellent features which address the difficulties of hearing loss. For many, understanding speech in noise is difficult. AutoSense OS empowers Audeo B hearing aids with 60% improved speech understanding by zooming in on preferred voices in noisy environments. Another new feature offers wearers 10% improvement in soft-speech understanding.
Audéo B Styles

Audeo B is available in five models to meet specific hearing needs. All five models address mild to severe hearing loss, and utilize rechargeable batteries, which comes it many benefits to both the wearer and to the environment. Audeo B is available in the receiver-in-canal style, with a customizable mold made to fit the wearer's ear canals. The Audeo B is compatible with the ComPilot Air, a wireless audio streaming accessory, as well as the DECT, which transmits phone calls to the Audeo B aids, for an extra boost at home.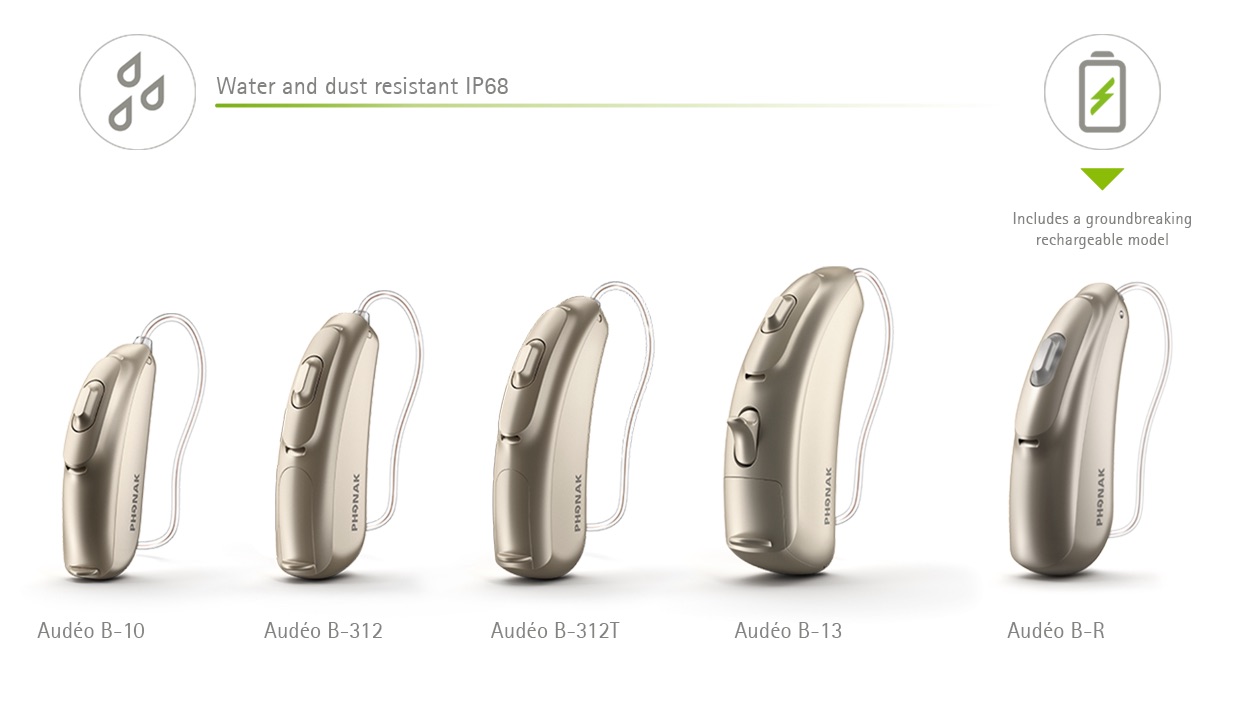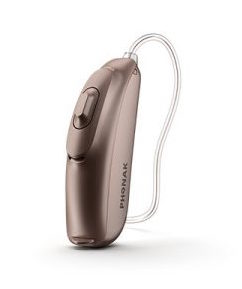 The Phonak Audeo B-R offers 24 hours of hearing when fully charged – which is an excellent option for people who lead active lives. When used with a wireless connection, the Audeo B-R offers 80 minutes of streaming time. This allows wearers to stream phone calls, music, and other media directly from their smartphones or personal electronic devices directly to their Audeo B-R hearing aids. Wireless connectivity also ensures that wearer do not have to fumble with the small components of their hearing aids when they want to make adjustments. With this wireless connection, wearers experience a seamless and hands-free listening experience.
In addition to the wireless innovations of the Audeo B-R, wearers experience fully automatic listening features which make adjustments based on the wearer's environment. This means wearers do not have to worry about making adjustments as they move through different spaces and thus experience a very natural listening experience.
New Lithium Ion Battery Technology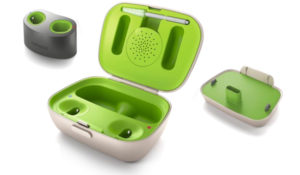 Unlike other traditional hearing aids with rechargeable batteries, the Phonak Audeo B-R has a built-in lithium ion battery that does not need to be replaced annually. With a three-hour charge, the Audeo B-R will provide 24 hours of listening. If you're short on time, a 30-minute charge will give you up to six hours of full performance! Audeo B-R is easily charged with several different charging stations – the Phonak Charger Case (charger, drying kid, and protective hard case); the Phonak Power Pack (ideal for short trips, where no power source is available); and the Phonak Mini-Charger (a compact size for travel).
Interested in Phonak Hearing Aids?
Contact us today to schedule a hearing test with our Audiologist Laurie Duffy. At your appointment, Laurie will thoroughly assess your hearing and help you find the right hearing aid for you.