Oticon Hearing Aids in Warwick, RI

With their motto, "People first," Oticon, in conjunction with the Ericksholm Research Institute, leads the pack with their groundbreaking application of auditory and brain research.
Oticon hearing aids are powered by BrainHearing technology, posited by the belief that hearing happens both in the ear and the brain. Through this line of reasoning, Oticon hearing aids aim to lessen the cognitive load on brains dealing with hearing loss by improving speech recognition, spatial sound recognition, hearing focus, and tools to customize hearing programs to meet the wearer's individual needs.
Learn more about OPN
---

Oticon Opn: Innovative Open Sound Solution
Oticon Opn is a brand-new listening experience and a game-changing hearing aid, "the first hearing aid proven to work in harmony with the brain to help people hear better with less effort and to remember more of what is being said." While traditional hearing aids provide wearers with a narrow cone of focus, Opn provides an open sound solution, which opens up the spectrum of sound in your environment and empowers your brain to choose where to focus.
Introducing the new Oticon Opn S™
The Opn S is one of Oticon's newest devices. It runs on their Velox S platform, giving open sound as well as full wireless connectivity. The rechargeable battery means you won't have to fiddle with small batteries or tricky battery doors, and can enjoy clear hearing after just a few hours of charging, without worrying about running out of power.
Opn S is even capable of quick charge! After 30 minutes of charging you'll have 5 or 6 hours of clear hearing. The OpenSound Navigator works with the OpenSound Optimizer to give the best sound experience, and allow you to hear speech easily in every environment.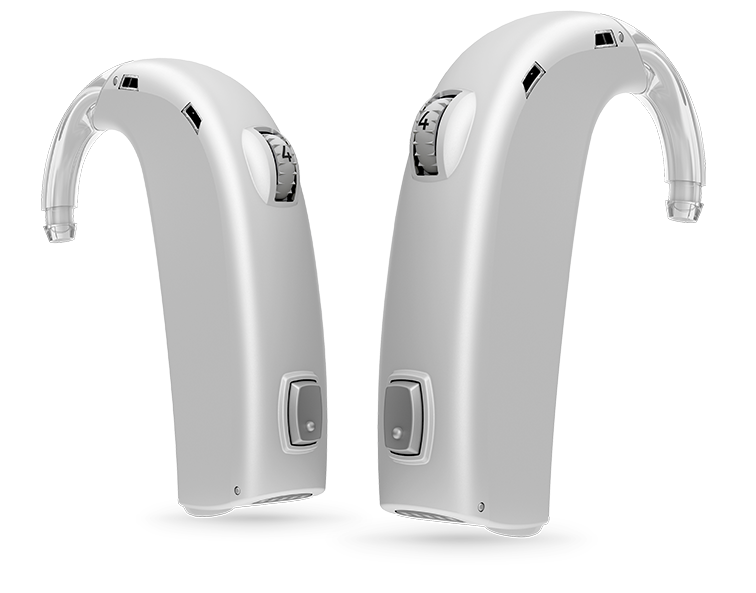 Dynamo
Dynamo for Oticon is an extremely powerful device that will help you hear, whatever your level of hearing loss. If you have severe or profound hearing loss, Dynamo will help you overcome your hearing challenges, and enjoy natural hearing.
Alta2
The Alta2 is all about the brain, and uses BrainHearing Technology as well as Tinnitus therapy to help your brain hear, providing natural sound in any listening environment.