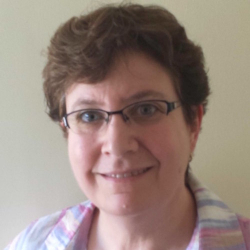 Latest posts by Laurie Duffy, M.S.
(see all)
The way that technology has impacted and upgraded the hearing aid industry over the past few decades doesn't seem to be slowing down at all. In fact, it seems that new capabilities and next generation models appear on the market every day. With such a smorgasbord to choose from, how can you narrow it down to the perfect hearing aid for you? Which trends are worth investing in and which are a flash in the pan? Here is a helpful shorthand guide to some of the year's best new hearing aids and trends.
Hello, rechargeable batteries
We're already an almost cordless society, so what could be the next seemingly essential element that quickly becomes obsolete? It could be that battery buying is a shopping trip of the past. One of the most convenient options on the table right now is to ditch batteries forever and opt for the rechargeable option. Previous disadvantages hinged on slow charging times and unreliable battery life. However, 2017 brought a whole new slew of rechargeable battery hearing aids that stand that particular test of time, delivering up to 24 hours of uninterrupted charge.
Oticon OPN
A very exciting range of hearing aid options, Oticon Opn delivers incredible speed, scanning the entire soundscape 50 times faster than the previous models. This means that noise reduction and filtering occur almost instantaneously, providing the promised 360-degree sound.
The Oticon Opn line announced that it would be expanding its award-winning Oticon Opn range back in April of 2017. This next generation did not disappoint. They released new styles along with a rechargeable hearing aid option. Perhaps most interesting is the option to retrofit all Oticon Opn miniRITE hearing aids with rechargeable batteries that were sold since the introduction last year. Now that it's a standard feature, they've opened up the option to previous purchasers.
Phonak Audeo B-R
This is part of the entire Belong range of hearing aids Phonak offers, named for its impressive upgraded operating system. Convenience is easy as these hearing aids connect directly with any cell phone, a crucial point in today's world. This new generation also boasts the latest version of Phonak's SoundRecover2, new microphones and program buttons.
Released back in August of this year, the Phonak Audeo B-R, embracing lithium-ion rechargeable technology in order to extend battery life up to 24 hours on full charge. Tech geeks take note, this includes up to 80 minutes of wireless streaming. And importantly, charging appears to be quite quick. It takes only three hours to fully charge up a dead battery, and only one and a half hours to charge a dead battery to 80%.
The rechargeable option isn't available yet in the lowest price point, so interested consumers will want to upgrade to a more powerful option if rechargeable is what you're really after.
Signia Cellion Primax
While Signia have long had a rechargeable option, this is the first instance of switching over to a Lithium-ion power source. The Signia Cellion Primax offers perhaps the most dummy-proof charging option — they turn off the moment they're dropped into the charger and right back on automatically when they're taken out. The charging range is up to 24 hours of uninterrupted use with unlimited audio streaming.
As with the previous device, this is a receiver in canal hearing aid able to interchange with a variety of receivers. This means that they'll be able to treat hearing losses from mild to profound, certainly a relief for those requiring a stronger hearing aid but looking to ditch the battery shopping altogether. An additional selling point is their high water-resistant rating. At ip68, it's almost considered waterproof.
Consult with us at HearCare Rhode Island
Of course, weighing the pros and cons of new technology means little if none of those features impact the ease in which you connect and communicate in everyday life. For this reason, it's always a best first step to schedule an appointment with us at HearCare Rhode Island to find the right hearing aid for you. Taking what you've learned through research allows you to be an informed customer, but it's responding to your unique situation and lifestyle where the rubber really meets the road.