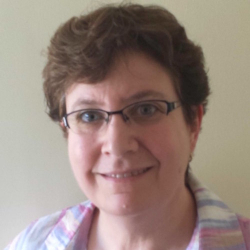 Latest posts by Laurie Duffy, M.S.
(see all)
Tips for Adjusting to Your New Hearing Aids
So, you've made the leap – you decided to start your new journey of treating your hearing loss through the use of hearing aids!
Hearing aids can significantly improve your quality of life, as recent studies have shown. That being said, they can take a little getting used to when you first start wearing them. Here are a few tips to help you adjust to your new hearing aids.
Getting started
Having something in your ear can be a strange feeling at first! You can gradually increase the amount of time you wear your hearing aid each day, which will allow you to adjust over time.
Don't be afraid to play around with your hearing aid. Adjust your settings and maybe recruit a family member or some friends to help you discover the best amplification for you. It can be useful to start out in a quiet room in your home. This will allow you to become progressively accustomed to the new noises you are hearing.
How your loved ones can help
Familiar voices are actually the easiest ones for us to understand, because we are the most used to them. Start out by having conversations with those closest to you. It can help to face the person you are speaking to directly, especially when you're starting out. Considering you are re-training your brain, it will help to use context clues from body language, sound patterns and a person's voice to reconnect those brain waves!
Background noise
It might seem like you can hear a lot of background noise, but often, these noises are actually just the things you've been missing out on due to your hearing loss!  It's important to remember that sounds won't just be louder, but you'll also be hearing different sound patterns as well. It really is a retraining of your ears and your brain! This background noise should become more normal as you adjust to your hearing aid.
Tinny sounds
When people start to lose their hearing, it is usually the highest pitches that are initially lost. Once a person decides to treat hearing loss with a hearing aid, some people experience a sensation of hearing sounds that are 'tinny' or sharper than normal. This is usually associated with the higher pitched noises, because those sounds haven't been heard in years! That tinny quality should go away with time.
Staying positive
The most important thing you can do is stay positive. Try not to get discouraged. You may have been suffering from hearing loss for several years without even realizing it – if that's the case, it may take a while for you to re-train your ears and your brain as to what 'normal' hearing is actually like.
Your hearing aid should feel comfortable enough after a few weeks to start wearing it throughout the entire day. That being said, if you continue to experience discomfort, you should discuss any issues at your follow-up appointment with audiologist Laurie Duffy, M.S.
Your family, friends and co-workers will likely be eager to help you adjust. Don't hesitate to ask for a hand! You can also ask audiologist Laurie Duffy, M.S. for further advice when you come in for your follow-up appointment at HearCare Rhode Island or for your consultation. We are here to help!
---
Hear Care – Rhode Island
200 Toll Gate Rd
Suite 203
Warwick, RI 02886
Phone: (401) 737-1760
Fax: (401) 737-1740
Email:

[email protected]