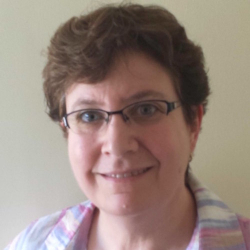 Latest posts by Laurie Duffy, M.S.
(see all)
Tips for Traveling with
Hearing Aids
First Things First: A Routine Check for Your Hearing Aids
It's worth bringing in your hearing aids in to Hear Care Rhode Island for a routine checkup prior to traveling—especially for those going on extended trips. We will ensure your hearing aids are thoroughly cleaned and are in good operational order for wherever the wind, road or your feet take you. This is especially important if you are traveling to a place where hearing aid doctors and services may be scarce.
While You're Packing: Do You have Everything?

Essential Things to Pack
Spare batteries – No one wants their batteries to die halfway through a long flight, drive, hike, etc. Be sure you bring enough spare batteries to last you while you're traveling!
Charging unit for rechargeable batteries – If you have a rechargeable hearing aid, then definitely don't forget your charging unit!
Adapter – Going overseas? Be sure you have the right power adapters to fit your electrical plugs at your destination(s). You can find them easily at any hardware store for quite cheap
Extra tubing, soft domes and filters – It's always good to bring extra parts for your hearing aids in case of a loss or if there is limited access to hearing aid parts at your travel destination(s)!
Cleaning kit and storage case – No one wants dirt build up in his or her hearing aids. Be sure to keep them clean and safe!
De-humidifier (drybox) – This is useful for keeping your hearing aids dry if you're going to a humid climate or will be spending time outdoors.
Optional Things to Pack
Smartphone and Bluetooth clip – Check if your hearing aids are compatible with Bluetooth or smart devices. It might be more convenient for you to use Bluetooth and smart devices while in transit so you don't drain your hearing aid batteries. Also don't forget your phone since they have multiple uses beyond communication devices! They are great alarm clocks, GPS maps and mini-entertainment systems!
FM listening system – Whether you plan to go on tours or attend a conference, having an FM listening system can be useful. Coordinate with your tour guide or event managers so you can have the speaker's microphone be transmitted directly to your receiver!
Sports clip – 
For all of you who have more adventurous or active travel plans, a sports clip will keep your hearing aid in place while you run, hike, bike, skydive or whatever else your travels have in store!
Customs and Security
Although hearing aids are not affected when one goes through airport scanners and security, it helps to notify the attending security officers that you are wearing them. If necessary, keep medical documentation of your hearing loss if asked to present any paperwork. If your hearing aids trigger a metal detector you may be subject to extra screening. If traveling in the US, download and fill out a TSA notification card to give to the security officers.
Transit
For transit, notify flight attendants, train conductors or other staff of your condition. We suggest giving a 48-hour notice prior to traveling. If necessary, ask if messages can be delivered to you directly if announcements over speakers are too difficult to hear. For flights and train rides, request for an aisle seat to make it easy for flight attendants to communicate directly with you.
For those driving, don't leave your hearing aids on the dashboard. Since cars can heat up quite fast, there is a risk of damaging hearing aids due to the temperature changes. Keep in mind that your hearing aid may have features to pick up car noises. Also remember to keep both hands on the wheel! With Bluetooth options, you can have your phone calls connect directly to your hearing aids for hands free calls. Be sure to talk to your audiologists about your hearing aid options.
Hotels and Hosts
While making your plans and reservations, many hotels can accommodate for those with hearing impediments. Concierge may be able to arrange for Assistive Listening Devices (ALD) and alarm options to be available for your room. If you are staying with friends or family, remind them of any hearing needs you may have and remember to store your hearing aids in a safe place where children and pets can't reach.
Finally!
With a little preparation business trips, holidays or visiting family and friends can be an enjoyable experience. ENJOY!
Have Questions About Your Travel Plans?
Contact our friendly team at HearCare Rhode Island by calling (401) 737-1760 or clicking below.
Contact Our Team