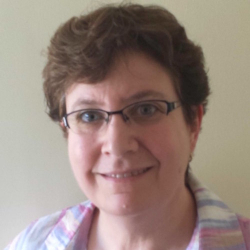 Latest posts by Laurie Duffy, M.S. (see all)
The world of those who live with hearing loss has a broad spectrum since it encompasses those with temporary as well as permanent hearing loss. Also, hearing loss can also cause many social pressures, which can cause people who suffer hearing loss to change their behaviors and cause them to seek psychological counseling. When a person feels these pressures may have stigmatized them, the pressure may cause withdrawal from society and loss of self-confidence, among others in the community.
Can Hearing Aids Help?
At some point after experiencing the hearing loss, a person will begin to ask whether they should seek to be fitted for hearing aids? Along with the question about being fitted for hearing aids is often the question about how to pay for them and what quality of hearing aids can they afford. All of these questions usually come to a person after they have been diagnosed with a hearing loss. Many government programs can help a person in a low-income lifestyle that can help them to afford hearing aids for themselves. Hearing aids are beneficial for people who have a hearing loss.
Number of People Who Use Hearing Aids
The National Institute on Deafness and Communication Disorders. The NIDCD reports these statistics about those who have hearing loss but fail to use a hearing device. Not everyone who has been diagnosed with hearing loss chooses to obtain one. Often children as well as adults who suffer hearing loss go without treatment for personal, financial, or social reasons. Scientifically it has been shown for over a hundred years that hearing aids are a great help for those who suffer hearing loss. The cost of obtaining any hearing aid may range from $1-4K per hearing aid. It is recommended that a person with hearing loss in both ears should use one for each ear. It is an expensive investment to obtain two hearing aids for two years.
How Common is Hearing Loss?
1/8 of the population have hearing loss in both ears.
25M Americans experienced hearing loss for at least 5 minutes last year.
28M Americans can benefit from hearing aids.
Only 30% of Seniors with hearing loss choose to use hearing aids.
Since 2012 over 324K have chosen to receive a cochlear implant.
AI and Hearing Loss
A great deal of research and development in the field of audiology and AI in recent years is responsible for its advances. In addition to the manufacturers who continue to produce hearing aids for the masses, there is also secret work being done in advancing the technology that is destined for hearing aid devices. For example, in a recent breakthrough, Google® Labs has discovered a new way to use AI to distinguish different speech formants in identifying them in a room filled with conversation. The discovery is the ability to detect whether a person is speaking or whether they are addressing you. The difference will have a massive consequence for those who experience hearing loss. In other words, if a person with hearing loss enters a room, they will be able to distinguish among many people who are speaking their name those who are addressing them. This is part of Google® Labs development and has yet to be released for commercial development.
Further AI Contributions for Hearing Technology
HearingTracker by SoundSense Learn technology has also made a new step forward in hearing aid technology. HearingTracker allows the hearing aid wearer to be able to have their hearing aid settings automatically re-calibrated by AI when they enter a new location. The AI and Bluetooth technology adjust the hearing aid wearers device to an environment that would be as close to comfortable as possible, given the knowledge of what the person needs to hear correctly.
Hearing Aids and Artificial Intelligence Work Together to Build a Better Future for Those with Hearing Loss
The Hearing Industries Association (HIA) says AI is also developing ways that enable a wearer of hearing aid to translate a language, understand if the person falls and call an emergency line. Lastly, hearing aids in the future will allow persons to turn on and off their streaming TV devices, hear doorbell notifications, connect to their smartphone messages and turn on and off lights, as well as other home devices through the use of Bluetooth, AI, and IoT.